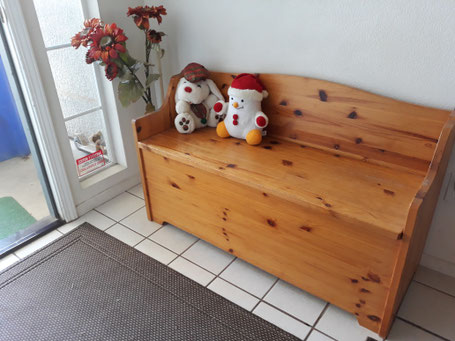 ATTACHMENT THEORY
  The answer to why people feel and act the way they do lies in the profound effect of a child's
bonding process with his or her parents. How successfully we form and maintain relationships throughout life is
related to those early issues of "attachment." CLICK TO PURCHASE Attachments
  In this book, early childcare professionals will gain an understanding of the theories of
attachment as well as the background and research of the prominent minds behind them. CLICK TO
PURCHASE Theories of Attachment
  FOR THERAPISTS--Drawing on cutting-edge research on adult attachment--and providing an innovative
roadmap for clinical practice--Susan M. Johnson argues that psychotherapy is most effective when it
focuses on the healing power of emotional connection. The primary developer of emotionally focused
therapy (EFT) for couples, Johnson now extends her attachment-based approach to individuals and
families.CLICK TO PURCHASE Attachment Theory in Practice
  What do you want from your closest relationships, and are you getting it? What
concrete steps do you need to take to develop happier and healthier attachments? These are the central
questions attachment theory seeks to answer, and this definitive workbook shows you how to apply
these insights to your life and relationships.CLICK TO PURCHASE The Attachment Theory Workbook
  Trauma is a fact of life. Veterans and their families deal with the painful aftermath of combat;
one in five Americans has been molested; one in four grew up with alcoholics; one in three couples have
engaged in physical violence. CLICK TO PURCHASE The Body Keeps Score 
COMPLEX PTSD
  A classic by Pete Walker. CLICK TO PURCHASE Complex PTSD: From Surviving
to THRIVING  * Click to access Pete's website with many good resources.
  Learn the skills necessary to improve your physical and mental health with practical
strategies taken from the most effective therapeutic methods, including cognitive behavioral therapy
(CBT), dialectical behavioral therapy (DBT), eye movement desensitization and reprocessing (EMDR),
and somatic psychology. When appropriately addressed, the wounds of your past no longer need to
interfere with your ability to live a meaningful and satisfying life. CLICK TO PURCHASE A Practical
  In The Complex PTSD Workbook, you'll learn all about C-PTSD and gain valuable
insight into the types of symptoms associated with unresolved childhood trauma, while applying a strength-
based perspective to integrate positive beliefs and behaviors. CLICK TO PURCHASE The Complex
 CLICK TO PURCHASE The Body Keeps Score 
CREATED for CONNECTION/EMOTIONAL CONNECTION/HOLD ME TIGHT!
  Are you looking to enrich a healthy relationship, revitalize a tired one, or rescue one gone awry? Do you
yearn to grow closer to God, and to further incorporate Him and His teachings into your marriage? We all want a lifetime of
love, support, and faith. But sometimes we need a little help.  CLICK TO PURCHASE Created for Connection
 Emotional Connection is a story of a real couple in trouble. It's their therapeutic journey toward
healing. And it's the science that makes sense of it all. CLICK TO PURCHASE Emotional Connection
  In Hold me Tight, Dr. Sue Johnson presents Emotionally Focused Therapy to the general public
for the first time. Johnson teaches that the way to save and enrich a relationship is to reestablish safe emotional
connection and preserve the attachment bond.  CLICK TO PURCHASE Hold Me Tight
PEOPLE PLEASING
  Anxious to Please presents seven powerful practices designed to bring about: resilient self-esteem;
a happier and calmer emotional life; a reality-based optimism for the future; fulfilling sex; and satisfying relationships. 
CLICK TO PURCHASE Anxious to Please
  As a recovering people pleaser, you will finally see that a balanced way of living that takes others into
consideration but puts the emphasis first on pleasing yourself and gaining your own approval is the clearest path to health
and happiness. CLICK TO PURCHASE Disease to Please
  Dr. Robert Glover has dubbed the "Nice Guy Syndrome" trying too hard to please others while neglecting
one's own needs, thus causing unhappiness and resentfulness.CLICK TO PURCHASE No More Mr. Nice Guy
  Recovering nice guy Paul Coughlin points the way for all men who yearn to live a life of boldness and
conviction--like Jesus. Using anecdotes from his own life, powerful and poignant stories, and vivid examples from our
culture, Coughlin shows how men can say no to the "nice guy" syndrome and yes to a life of purpose, passion, and vitality.
CLICK TO PURCHASE No More Christian Nice Guy